One thing I always wanted to add to the Cognifide PowerShell Console for Sitecore but never had the chance to investigate properly, was GUI and user interaction. For example in a regular PowerShell console when an irreversible action needs to be taken or one that user needs to be notified about ? a question is asked: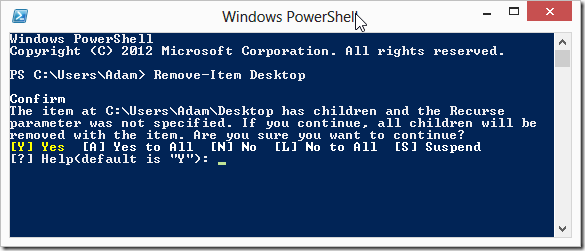 Unfortunately due to the stateless and non-persistent nature of HTTP connections this is not easily achievable in Sitecore Sheer environment especially since in our case a PowerShell session usually lives in a separate thread within a Sitecore Job.
I knew this had to be achievable as Sitecore allows for rich interaction with user e.g. during a package installation process but I could not find any documentation regarding this subject, and my Sitecore gurus? posts were pretty discouraging in that regard:
But heck(!) Somehow the package Installer manages to show those pesky Overwrite/Merge/Skip dialogs, right?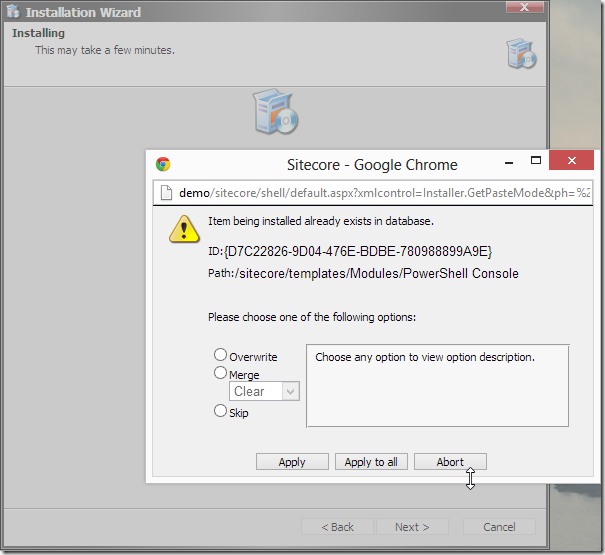 Not discouraged by the early discoveries, I?ve dusted my trusty copy of Reflector and dived inside the installer code. Following are the findings of my investigations and sample solutions for using them with your Jobs.