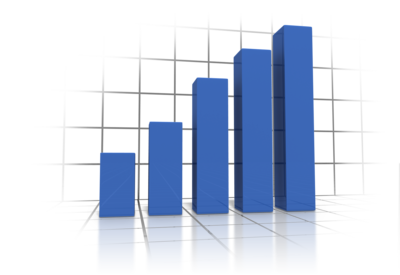 Recently the Sitecore PowerShell Team has been reflecting on the progress of the Sitecore PowerShell Extensions (SPE) module. We appreciate all the feedback and contributions from the community. Without the many great people in the community, the module just wouldn't be where it is today. The team is proud of the accomplishments for a module developed purely by the community with no formal Sitecore support.
The new year has revealed some exciting news out on the Marketplace for SPE.
30 recommendations as of March 1st, 2015.

Just last night it has also appeared on the Most Downloaded list on the Marketplace!

16 ratings – average 5 stars!
The community is vocal!
If there is anything worth mentioning about the module it IS the amazing community!
From what we could find between all of us we have created over 90 articles and videos about the Sitecore PowerShell Extensions.
Together we?ve talked about he module at least at 3 conferences (both times times Sitecore Virtual User Summit was organized and again on Sitecore SUGCON)  and a number of  times on various Sitecore User Groups. There is plenty of material on YouTube when you search for Sitecore PowerShell. Especially interesting is the 9 episodes mini series on the module usage by Michael West and a comprehensive summary of the module capability by Michael Reynolds. The number of YouTube entries about SPE is now round 15 videos.
And you?re hungry for content!
Our community content reference page have been visited 9722 times over the past year with the number gradually growing to 1343 page views last month alone.

You?re visiting us mostly from United States, United Kingdom and India.

But things get really interesting & somewhat weird when we break it down by city: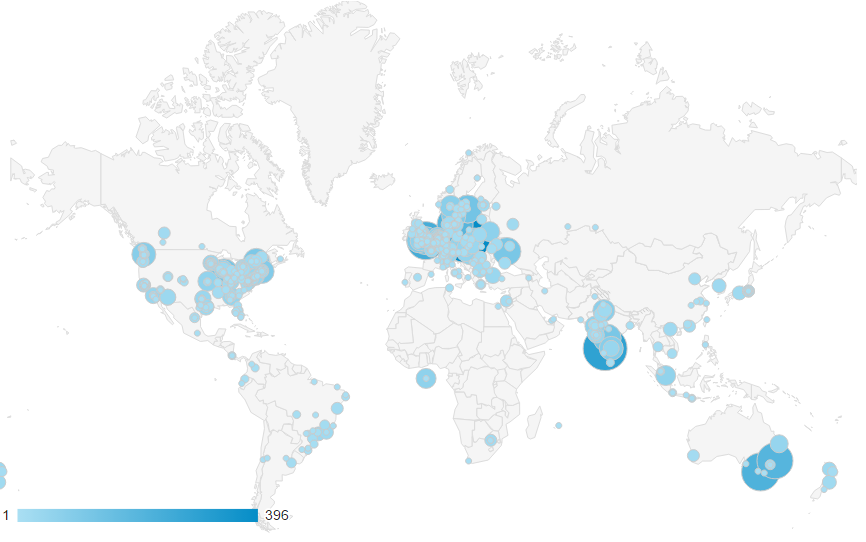 One can say we?re really coming from everywhere!
From The Team?s blogs?
It's an absolute delight reading your posts guys, keep them coming!
Code trivia
Language breakdown by line numbers:
JavaScript 70.0% – this is mostly ACE editor that we use in ISE – our own JavaScript is somewhat minuscule in size
C# 27.8% – this is where all the magic happens
Other 2.2% – that would be PowerShell scripts and XML files.
There is a lot of other content in the repository but I'm assuming the statistics that GitHub generates are based on actionable language lines.
So maybe a better understanding would be taken from analysing the file numbers which look as follows: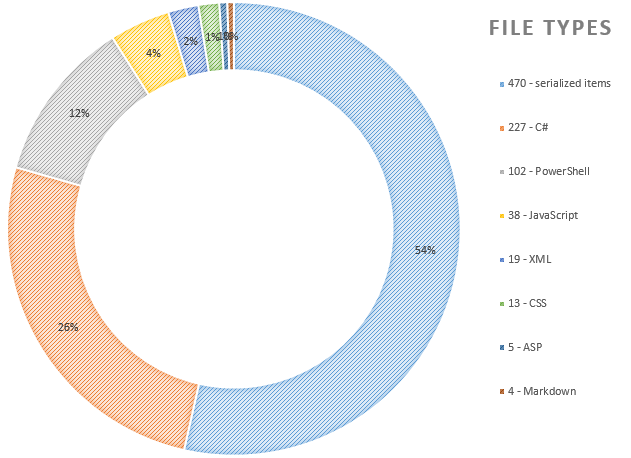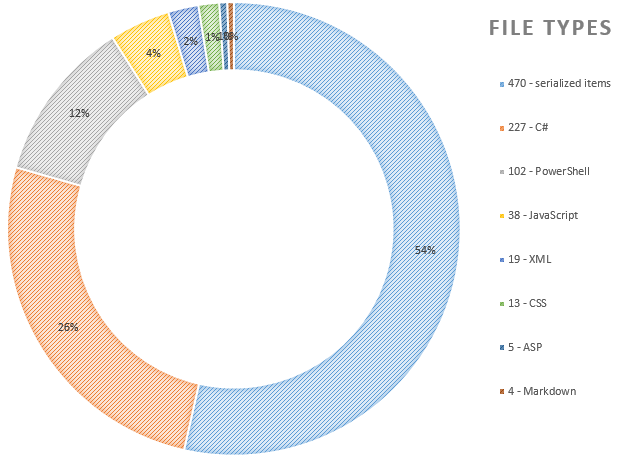 Among those 470 items there are 135 scripts grouped into 13 modules provided as part of the platform mechanics providing example solutions and delivering educational value.
Committed team
We have 6 contributors that have committed 635 times to our repository to date. That's not including the commits that we did when the module was still hosted on Trac (the previous community site) or Codeplex.
Most popular commit times are:
Thursday 5pm – 17 commits
Sunday 10 pm – 16 commits
There is no hour during the day on the punch card that didn't get a commit at one point in time during one week day or another! That's dedication!
We have closed 293 issues to date and 32 issues last month alone!
In the last month we've had, 2 authors pushing 75 commits to master and 111 commits to all branches. On master, 1,043 files have changed and there have been 125,591 additions and  123,310 deletions.
Thank you!
Again – we cannot express enough how much we appreciate the support from all of you using the module. Our thanks goes to everyone using and promoting it both on blogs and internally in your teams! It makes a great difference knowing that we have been able to make your life just a little bit easier.
This entry (Permalink) was posted on Friday, March 6th, 2015 at 8:55 am and is filed under .Net Framework, C#, Open Source, PowerShell, Sitecore, Software Development. You can follow any responses to this entry through the RSS 2.0

feed. You can leave a response

, or trackback

from your own site.